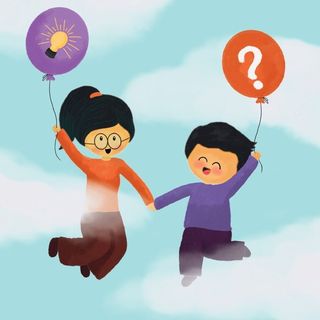 About
Radish Tales is a labor of love. It was born out of love for learning, teaching and creating. Looking for creative ways to introduce their daughter Disha to everyday technology, Raam and Shalini created their first book. Radish Tales aims to deliver educational content for young learners.
Raam is a software engineer and has over 15 years of experience in software platform development. Working with cutting-edge technologies has given him a ring side view of the latest developments in this field and the need for everyone to understand the impact of technology on their lives.
Shalini is a software engineer by profession and a writer by passion. She has over 15 years of experience in engineering and software development. She is a freelance writer and her work has been published in several local and national newspapers.
Disha is the Chief Curiosity Officier of Radish Tales. Her curiosity to understand how things work and her constant questions were the motivation to create this book.

The world of technology is vast and many 'advanced technologies' are making their way into our lives faster than we imagined. Young Techie Series (YTS) is a set of books about everyday technology for children and young adults.
Book 1 in the Young Techie Series - The Little Handbook of Cool Technology is available here.
Book 2 in the Young Techie Series - Robotics and Other Super Cool Technology is available here.